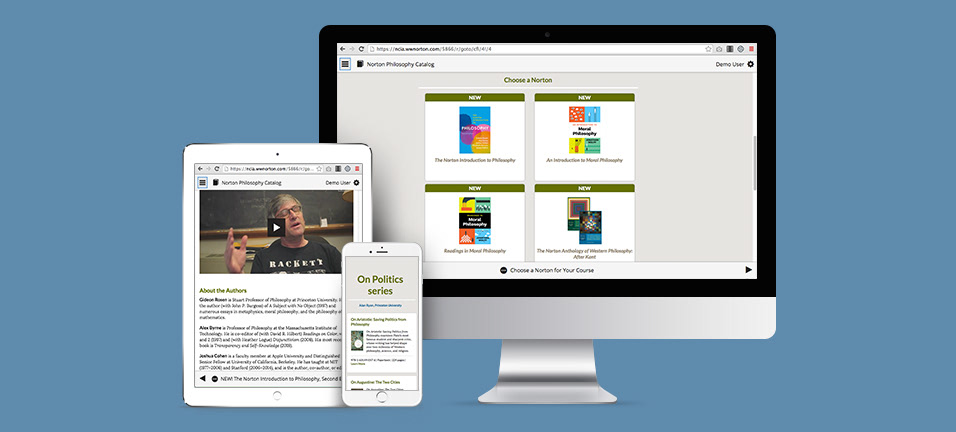 W. W. Norton Digital Catalogs
I conceived of and coded the first discipline-specific digital catalogs in EPUB 3 format. The digital catalogs save the company money by replacing print catalogs, and are utilized by the national sales force. The catalogs are presented on the Norton Ebook platform, which professors and the Norton sales force are familiar with accessing Norton ebooks on. 
The individual digital catalog page URLs can be emailed to professors, utilized in email campaigns, or bookmarked for reference by the sales force. The digital catalogs offer a rich experience for the user to interact with the frontlist books for each discipline. This interactivity includes zoomable book pages and pedagogy, links to interactive modules, quizzes, embedded videos, and more. 
Roles:
Front End Developer, Visual Designer 
Languages Used:
HTML, CSS, JavaScript, Bootstrap, EPUB 3
Since I learned user experience design principles and processes after I designed and coded these catalogs, I would apply the user experience design process here for my next steps.